Proudly serving chicagoland area
Locations and Service Map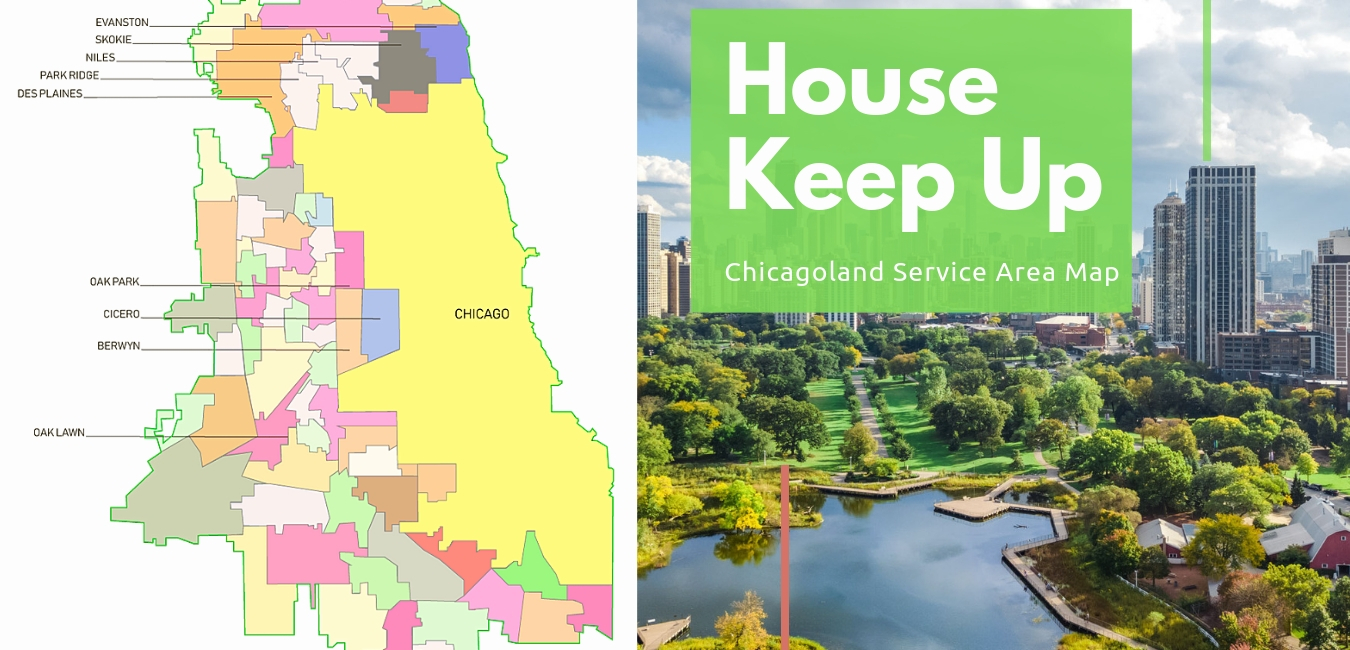 How Does It Work?
With our simple online booking system, getting your house cleaned is as easy as 1-2-3.

Instant Booking or Free Estimate
Get real-time availability! Book in just seconds or get a free quote.

Confirm Your Cleaning
A verified professional is scheduled and a clean home is on the way! Enjoy our upkeep afterwards at a lower rate.

Easy Secure Payment
No contracts or hidden fees. Pay as you go with hassle free, secure payments.
The Best Maid Service in CHICAGOLAND
House Keep Up was founded in Chicago, IL after seeing local cleaners near me not pushing forward with technology. Owner decided to seek a stable model that mainly focuses on utilizing technology to allow easier booking and better cleaning. 
We utilize online booking to ease communication between us you and the cleaners. We guarantee our services due to personal vetting and utilizing feedback system to listen to our customers.
All of above is possible because of our great cleaners. We are proud to provide them with fair compensation for their work and 100% of their tips belongs to them. Most of our technicians remain with company and work independently to improve on an ongoing basis. 
House Keep Up seeks to become more popular and want to offer housekeeping services in as many ares as possible.
To schedule a cleaning, click here and you will be taken to our booking page.